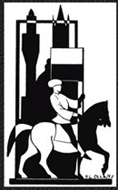 SIENA TOURIST GUIDE
TEL & FAX +39 0577 41700
MOBILE +39 338 1339525
Via della Galluzza, 16 - 53100 Siena
There are milestone moments in our life that remain forever in our memories, baptism, first communion, confirmation, 18th birthday, graduation and marriage as well as many other important events, each having it's own special emotion which we carry with us like a blue sky without clouds.
In order to make these days perfect, OllaEventi can help plan your dream either partially or completely helping you to ensure that your dreams become reality and these special moments will be unforgettable.
Weddings, private parties, ceremonies, we can suggest various venues. A magical castle, the evocative atmosphere of a medieval village, an elegant villa or the warm intimacy of a farmhouse holiday complex. Each event is personalised to make each part of the day, the colours, flavours and images unforgettable.
© 2016 Ollaeventi di Federica Olla Via della Galluzza, 16 - 53100 Siena - P.Iva 00853850527