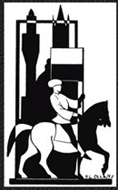 SIENA TOURIST GUIDE
TEL & FAX +39 0577 41700
MOBILE +39 338 1339525
Via della Galluzza, 16 - 53100 Siena
Visiting Siena doesn't mean that you have to follow the tourist trail where everyone goes. You can loose yourself in the small hidden steep streets, amongst the towers, in the silent meadows of the small churches, by the old medieval fountains, arriving finally in Piazza del Campo the beating heart and soul of a Republic that has never been defeated. You can meditate in the magnificent cathedral in awe of it's magnificence, or get caught up in the madness and splendour of the famous Palio horse race.
To visit the countryside is like walking through history, century upon century to see the splendour created by noblemen and peasant, touched by the legends of saints, monasteries, castles, thick forests and the barren lunar landscape. You can follow in the footsteps of pilgrims, see the wayfarer's refuges and hear the prayers of the hermits.
This land and city has many stories to tell, for those of you who wish to listen.
© 2016 Ollaeventi di Federica Olla Via della Galluzza, 16 - 53100 Siena - P.Iva 00853850527